A Training on Program Planning is scheduled to be held on 22 – 25 November 2016 with additional materials on top of the logframe approach, including theory of change and logic model.
Objective
By the end of the training, the participants are expected:
To have better understanding of a number of planning approaches and frameworks for social development programs
To have better skills in developing development program plans.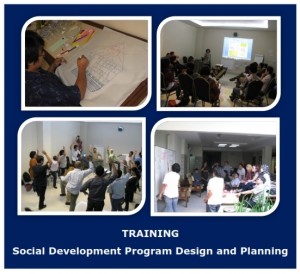 For more detail information please read at this link
TOR TRAINING ON SOCIAL DEVELOPMENT PROGRAM DESIGN AND PLANNING
Registration is already open and to register for this training, please fill out the form on the link below
Registration form: Form Training on Social Development Program Design and Planning
The training will be held in bahasa Indonesia.