CIRCLE Indonesia has been regularly providing this training since 2011. Participants of the training sessions have expressed their satisfaction of the training provisions, including those from TIFA Foundation, KEHATI, Social Impact Timor Leste, Aceh Development Fund (Oxfam's partners), Aliansi Jurnalis Independen (AJI), LP3AP Wamena (Oxfam's partners), Medicine du Monde, CRS Timor Leste, World Vision Indonesia, Bank International Indonesia, Pertamina, BP Migas, etc. Some of the expressions about Monitoring and Evaluation training conducted by CIRCLE Indonesia can be seen in this link: 4 days in 4 minutes: What They Say About The Training on Program Planning, Monitoring & Evaluation.
In 2017 CIRCLE Indonesia will be held a Training on Participatory Program Monitoring and Evaluation on 15-17 November 2016.
Objective
By the end of the training, the participants are expected:
To have better understanding on M&E
To have better skills in developing project M&E design
Training fee
The fee for participation in the training is IDR 4,500,000 (four million five hundred thousand) per participant for the whole 3 days and includes lunch, two refreshment breaks during the training, training materials, documentation, and certificate.
Early bird. Registration before  15 September 2017, only pay Rp 4.000.000 (four million rupiah) per participants.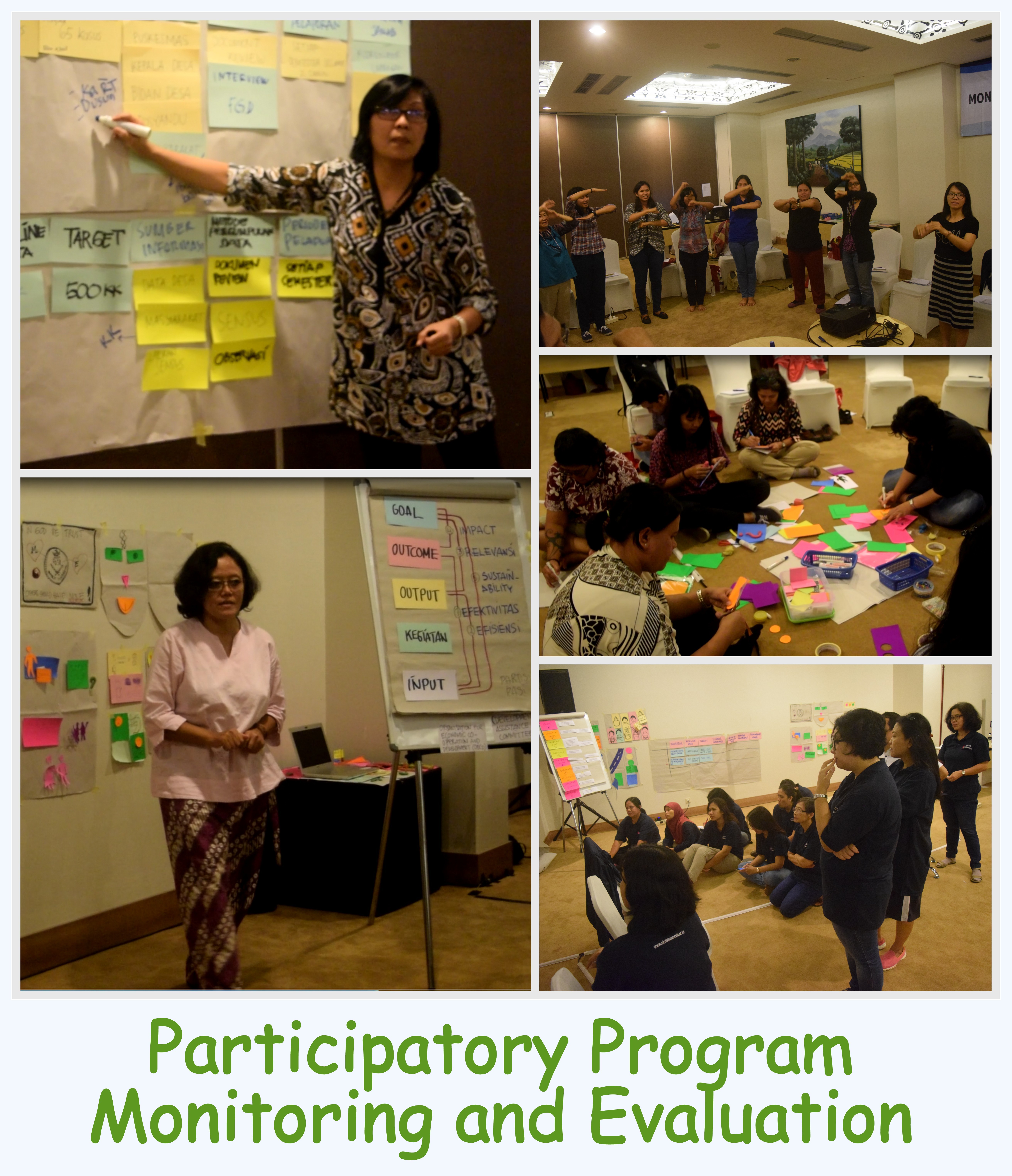 For more detail information please read at this link
KERANGKA ACUAN PELATIHAN MONITORING & EVALUASI SECARA PARTISIPATIF
Registration is already open and to register for this training, please fill out the form on the link below
Formulir Pelatihan Monitoring & Evaluasi Program Secara Partisipatif
The training will be held in bahasa Indonesia.